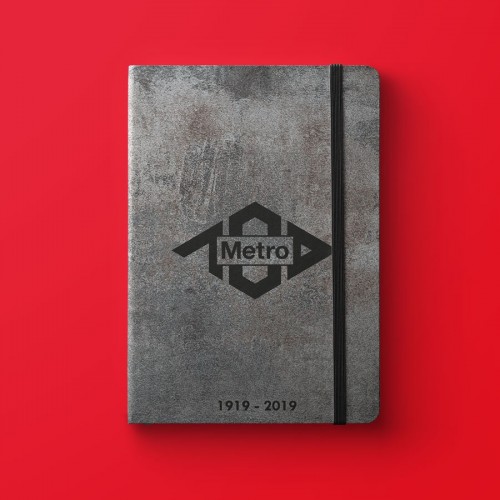 Centenary travel notebook
The perfect travel companion.
Notebook with stiff pages, rounded corners, a bookmark, which closes with a rubber clip and an inside pocket.
Plain sheets in a natural colour inside.
Choose the size best tailored to your needs:
- A5: 210 x 148 mm.
- A6: 148 x 105 mm.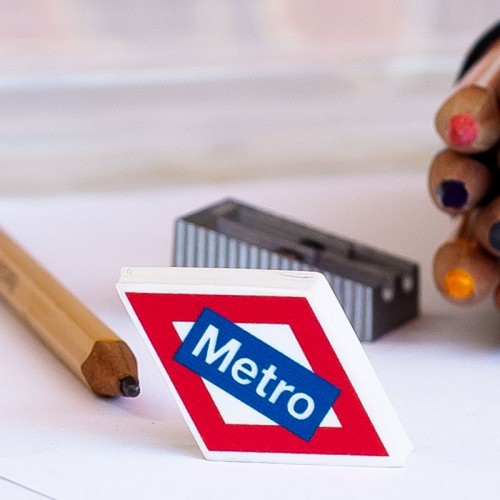 Calendar
Wall calendar 23.5 cm wide x 45 high, with the perfect space to write down your pending tasks.

Inspired by the visual Signage used in Metro de Madrid, each month represent one of the 12 lines of our net. You can also check the previous and subsequent months thanks to the thumbnails that appear at the bottom of each page.

Don't miss our limited-edition calendar!