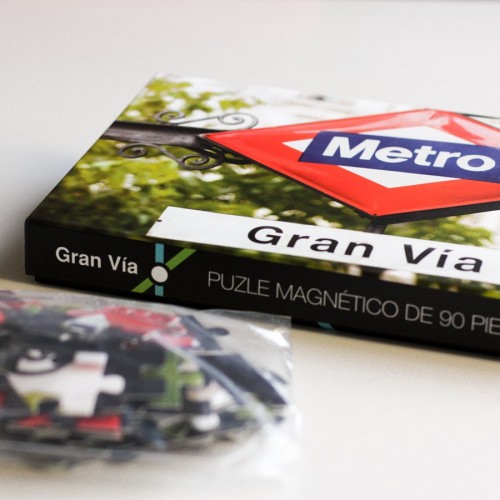 Magnetic jigsaw puzzle of Gran Vía
90-piece magnetic jigsaw puzzle with a picture of the portico of one of the most emblematic stations of the Metro de Madrid network: Gran Vía.
Approximate size: 400 x 285 mm.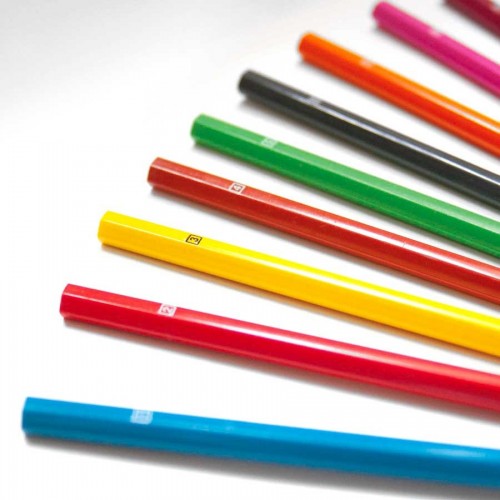 Color pencils 12 lines
Resin color pencils with the colors of the 12 Metro de Madrid lines. The paintings have hexagonal body.