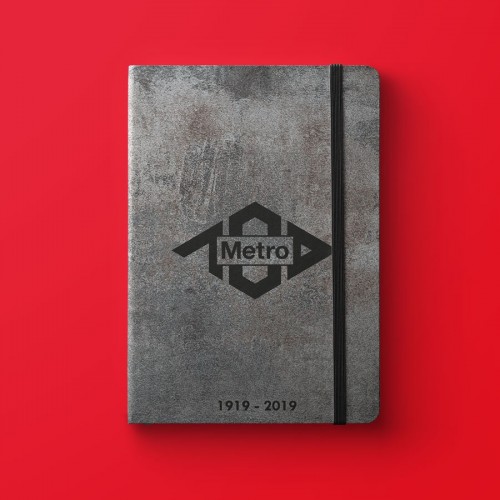 Centenary travel notebook
The perfect travel companion.
Notebook with stiff pages, rounded corners, a bookmark, which closes with a rubber clip and an inside pocket.
Plain sheets in a natural colour inside.
Choose the size best tailored to your needs:
- A5: 210 x 148 mm.
- A6: 148 x 105 mm.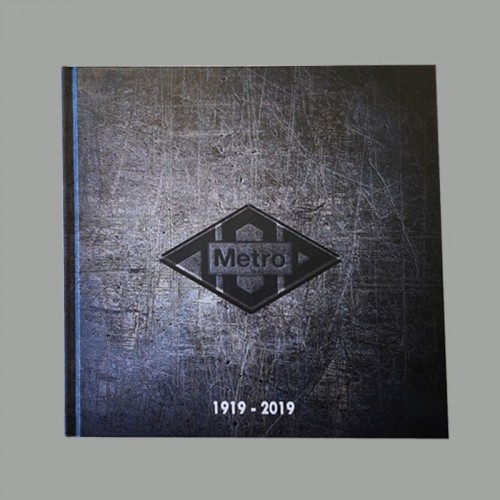 Centenary book 1919 - 2019
The Metro de Madrid Centenary Book is a modern work that helps us get to know and better understand the history of Metro and of Madrid.
186 colour pages, full of illustrations, pictures and fold-outs, as well as codes with audio and video links that give you a truly unique reading experience.
A book with 100 years of history.
To sell in bookshops, contact us at the following address: marketing@metromadrid.es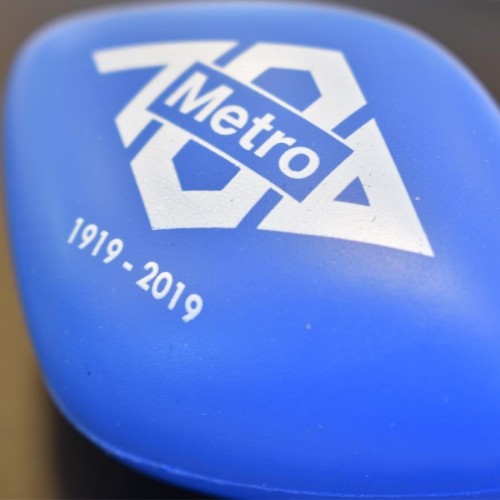 Centenary stress reliever
Stress reliever in the shape of a diamond, blue in colour, made of polyurethane with the centenary logo of Metro de Madrid printed on both sides.
Approximate size:
8 cm.