Centenary book 1919 - 2019
The Metro de Madrid Centenary Book is a modern work that helps us get to know and better understand the history of Metro and of Madrid.
186 colour pages, full of illustrations, pictures and fold-outs, as well as codes with audio and video links that give you a truly unique reading experience.
A book with 100 years of history.
To sell in bookshops, contact us at the following address: marketing@metromadrid.es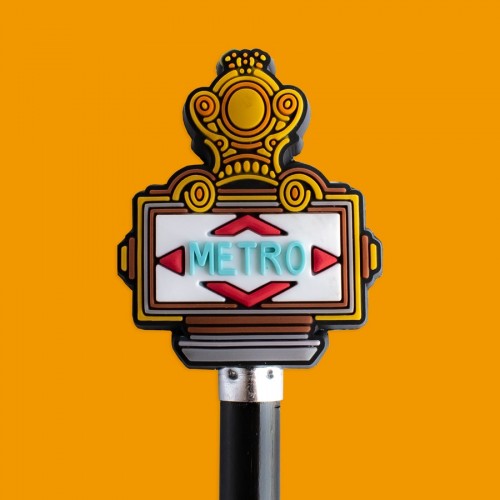 Old Metro post pencil cap
On the occasion of the centenary of Metro de Madrid, we have reused the old pole that formerly signalled the entrances to the Metro next to the arch.
Crown your favourite pencil with this regal style symbol.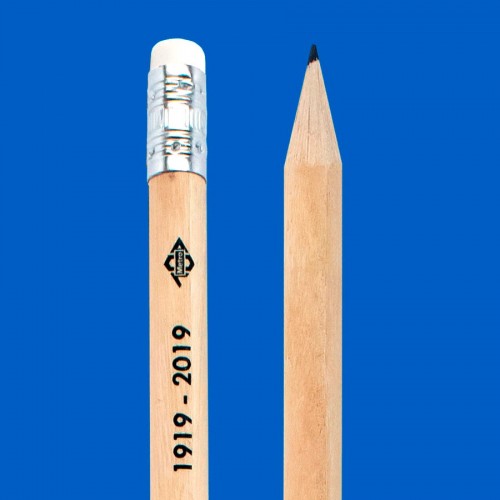 Centenary pencil
Classic design pencil with the centenary logo of Metro de Madrid.
Round stem in shiny black or natural Wood with a matt finish.
Approximate size: 19 x 0.7 cm.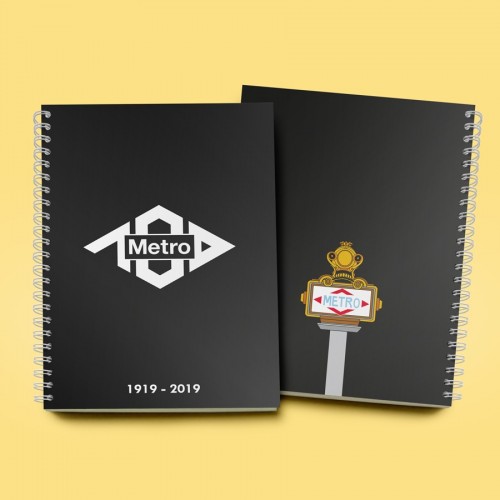 Centenary notebook
A5-size spiral notebook (148 x 210 mm), with the centenary logo of Metro de Madrid on the front cover and the old Metro pole on the back cover.
Hardback, with 200 plain sheets inside in a natural colour.
You can choose between two colours for the cover: black or Kraft paper.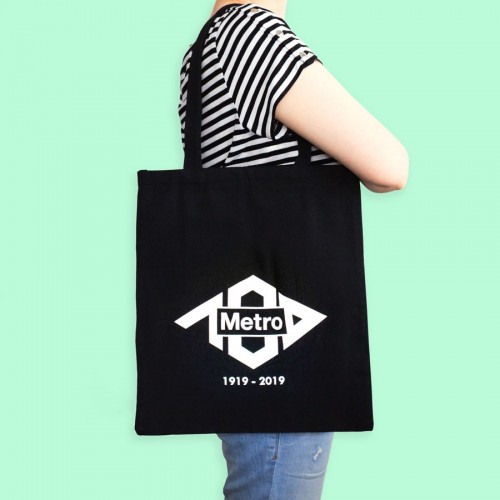 Centenary bag
Tote bag made out of resistant 100% cotton canvas, black in colour and decorated on both sides with the centenary logo of Metro de Madrid.
Its size and shape make it a versatile and convenient bag that is easy to store. It is perfect for taking shopping with you or even as your day to day bag.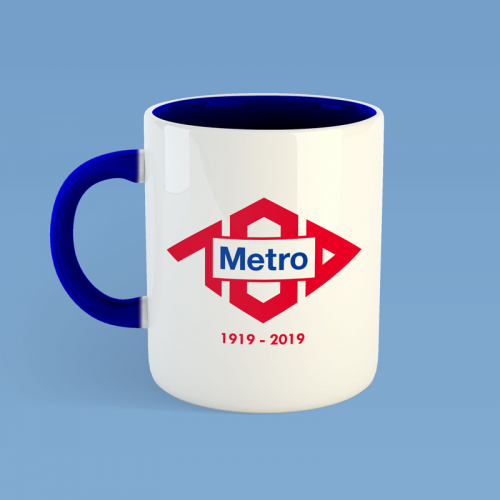 Centenary mug
This fantastic mug, available in two colours and decorated with the centenary logo of Metro de Madrid, will brighten up your breakfast.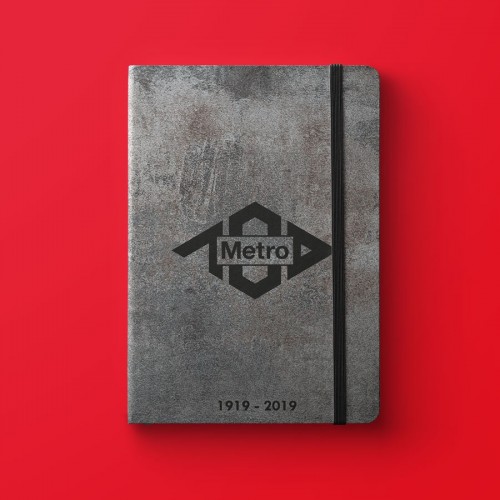 Centenary travel notebook
The perfect travel companion.
Notebook with stiff pages, rounded corners, a bookmark, which closes with a rubber clip and an inside pocket.
Plain sheets in a natural colour inside.
Choose the size best tailored to your needs:
- A5: 210 x 148 mm.
- A6: 148 x 105 mm.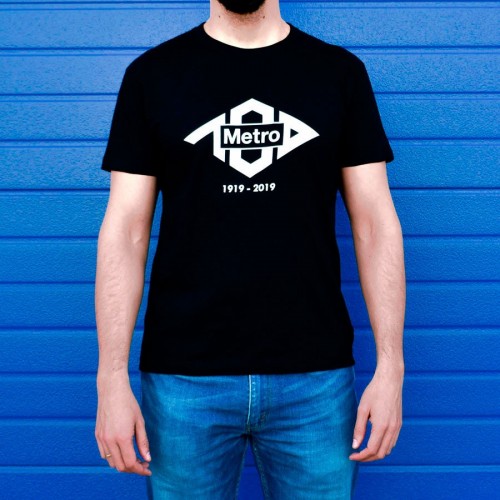 Centenary men T-shirt
Short-sleeved T-shirt with the centenary logo of Metro de Madrid printed at chest height.
Made of soft cotton, of 165gr/m2, it has a modern cut that looks good on everyone
Available in two models: white with a black logo, or black with a white logo.
Made of 100% cotton, machine wash at 40º.